c3bb Communications Corporation Broadband Wireless


Past Customer's of the Month:


August, 2006
Amy McDaniel
Scottsburg, Indiana
This August, Amy McDaniel is our featured customer of the month. "I never knew how quick it was," stated Amy, "I love to shop…and within two seconds you are there."
Amy owns and operates Miss Amy's Daycare on South Main Street in Scottsburg, Indiana and uses her Citizens Communications connection to get business supplies, but also for communicating to friends and family. "I use it to shop. Nothin' like ebay," commented Amy, "I was on dial-up and it was so slow."
In regards to the install process, Amy felt that it was "very professional and done quickly." Amy continues, "The service is nice and we really enjoy it."
June, 2006
Bob Hawkins
Edinburgh , Indiana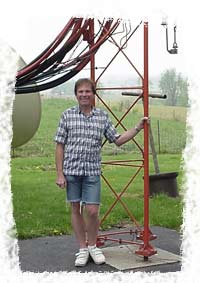 Our June 2006 featured customer of the month is quite a unique one. Bob Hawkins has a 29 mile link from his house in Edinburgh to one of our towers in North Vernon. Having a link this long is an accomplishment for Citizens Communications, but also makes Hawkins "ecstatic." Hawkins speaks about his Internet connection with enthusiasm stating, "We can't get any other form of Internet out here. The installation went as smooth as silk and the people knew exactly what they were supposed to do. They ran into a couple problems but had the problem fixed in no time." Hawk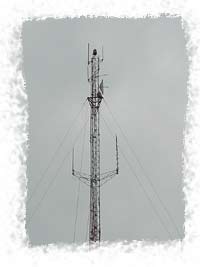 ins uses his Citizens Communications Broadband connection to surf the Internet, check email and upload pictures to send to friends after vacation. "It just works splendid," added Hawkins, "the guys are very competent and down to earth…people you could joke around with."

April, 2006
Wooded Glen
Henryville, Indiana

Wooded and wireless, that is what Wooded Glen, located in Henryville, Ind., is now able to offer. "People like a rural setting, but also want modern conveniences," stated Shawn Garmon, Director of Sales & Marketing for Wooded Glen. By providing a broadband connection, Garmon feels clients that come to Wooded Glen Retreat and Conference Center will be able to enjoy the rural setting that sets Wooded Glen apart from other conference centers, but also provides the convenience of a high-speed connection. Not only is the wireless connection available in the conference center, but also in the lodging area. "We have clients that will attend a conference and then want to go back to their room and check their email," Garmon explained, "
Overall Garmon commented, "We were thoroughly impressed from the first time we made contact with Citizens Communications. Nothing was hidden…they were courteous, friendly and extremely professional."
Check out more about Wooded Glen at www.woodenglen.com
March, 2006
Fewell Monument
Scottsburg, Indiana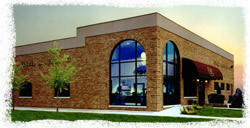 "We haven't had a chance to miss it [Citizens Communications Broadband service] because it is always on and working," stated Sales Manager Steve Jewell. Fewell Monument, a highly technological monument company located in Scottsburg Indiana, uses their high-speed Internet connection in their office to help maintain two websites, fewellmonument.com and monumentracking.com and for standard Internet usage in the office.
Fewell Monument decided to go with Citizens Communications for a couple of reasons. "We had a couple recommendations and, of course, we want to help the local economy by using a local business," Jewell stated.
As far as the installation process, the installers were in and out in less than an hour and the process went seamless.
About Fewell Monument:
Fewell Monument Company has progressed from a humble beginning in 1945 with simple hand tools into a state of the art facility, to a computer controlled sandblast booths, laser etching equipment and a speed of light fiber optic computer network connecting our various departments and buildings. They always provide their customers with an exact black & white, scaled proof before their memorial is ever produced at the production facility. This proof can be instantly forwarded to the customer via e-mail or fax. When the memorial is finished, delivery can be tracked on the Internet until it arrives at the location, which happens overnight in our immediate area and the surrounding states.
Of course, none of this technology is of any use without people. From our president, Terry Fewell, with over 50 years of experience in the monument industry to our management staff, sales staff, artists, technicians and craftsmen, our people are here to provide you with the highest quality memorial available.

Visit Fewell Monument online at fewellmonument.com and Monument Tracker online at monumentracking.com
February, 2006
Kings Korner & Auction-It Today
Scottsburg, Indiana
Having a local business open for the past 20 years, technology is now taking it to new heights. Owner of Kings Korner, Belinda Houchens, has now added a new business called Auction-It Today, an e-bay drop off store. Everything with the installation was "really great, the speed is fast and we haven't had one problem," stated Houchens. So far we are using it for Auction-It Today, but we are going to have our shipping materials ordered via the Internet and our UPS pick-ups done through the broadband service, she added.
If you are wanting to drop-off your items for e-bay auctioning visit the Kings Korner location at 122 West McClain Avenue in Scottsburg, Indiana (next to Sav-A-Lot), or call the store at 812-752-6090.
general@auctionittoday65.com
Visit the online auction at http://www.auctionittoday.com (store number 65)
Kings Korner specializes in Boyd's Bear, Willow Tree Angels, Yankee Candles and Jim Shore Angels Heartwood Creek.
January, 2006
The Peoples Bank
Brownstown, Indiana

Since June 2004, The Peoples Bank of Brownstown has remained a loyal customer to Citizens Communications. Senior Vice President in charge of operations and marketing, Jack Montgomery, states that, "The Peoples Bank is very pleased with the service and it operates as it should."
Being a bank with several branches, Montgomery explained that the broadband connection with C3bb allows all locations to be linked together. "We use it for the website, online banking and even with the FIDC," stated Montgomery.
In regards to security, Montgomery stressed, "we pay people to try and break in and they haven't gotten close. Overall, The Peoples Bank of Brownstown has no complaints about the service. The technical assistance is great and they keep us well informed. We feel good about the service and would recommend it to anyone."
The Peoples Bank is a locally owned and locally managed community bank serving all of Jackson County and its surrounding area with offices in Brownstown, Crothersville and Seymour. The Peoples Bank is dedicated to serving the needs of their hometown community. They know their customers by name and consider them a most valuable asset. The Peoples Bank is committed to maintaining the financial relationships they have established over the years.
Visit The Peoples Bank online at: www.YourHometownBankOnline.com